Order in the next to get it by
Wed, Oct 20, 2021
Start your day with the room-filling JBL stereo sound
The JBL Horizon clock radio starts your day with room-filling JBL stereo sound, enriched with the multi-sensory ambient glow of LED lights. The Horizon features two separate customizable alarms, for you or your partner. Wake up to one of three original digital alarm tones, the FM station of your choice, music from your smartphone via Bluetooth, or a traditional buzzer.

 
The large Snooze/Light button combined with the clear LCD display makes JBL Horizon easy to use even when you are drowsy, and the built-in battery backup system ensures you will always wake up, even during a power outage.
Multi-sensory alarm clock with LED ambient light
Dual independent alarms for you and your partner choice of FM radio, original digital alarm tones, music streamed from a Bluetooth device or traditional buzzerLED ambient light helps to wake you up gentlyLCD display automatically adjusts brightness to suit room lighting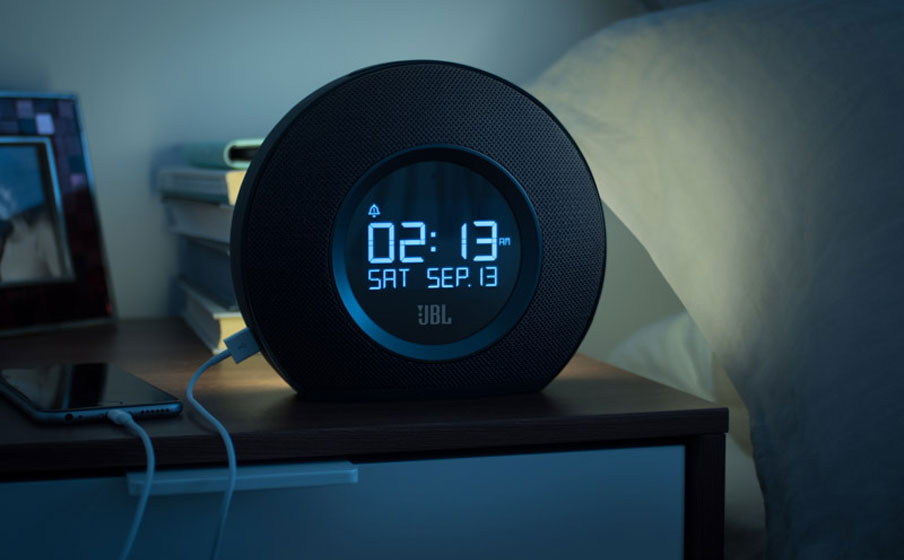 Room-filling JBL stereo sound
Rich, room-filling JBL stereo sound from a compact device enjoy JBL sound whether using it as an alarm clock or as a Bluetooth speaker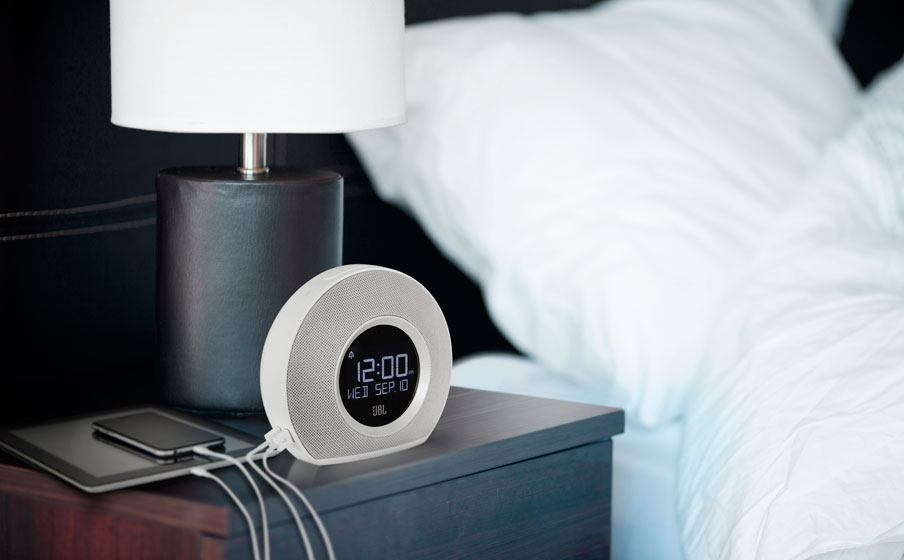 Bluetooth streaming
Stream your music wirelessly via Bluetooth®Compatible with all smart devices.